Rewind
ux/ui • web development
An online service that helps travelers live unique journeys thanks to the advice and the connection with other people. Users share special moments experienced during a trip.
---
TEAM: Alessia Bissolotti, Valentina Bonura, Siyang Ling, Claudia Pazzaglia
Overview
Rewind is a mobile app created for travelers. Everything revolves around the joy of those who share and these emotions become thrilling for those who experience it.​​​​​​​​​​​​​​
Brief
The idea was to completely design, from user research to prototype, an online platform based on the sharing economy model. The object of sharing is an experience or a feeling that made a trip memorable. To promote the service, we were also asked to create a showcase website.
From research to prototype
During the research phase, we conducted several interviews with travelers. What emerged, despite all the different experiences, were emotions. Every trip is unique, so we wanted to design a platform for people to share their feelings with the community and to live fantastic adventures suggested by other users.
While building the app architecture, we had to consider the dual use of the service: upload and search. We designed five main sections: homepage with notifications about the experience you are about to live, search new contents, share a feeling or a special moment, view all past or future experiences, personal profile.
The final version of the screens has been developed after several attempts and reviews. Since travelers love to post their photographs, the visual style is characterized by a limited color palette and simple graphic lines. In this way we could avoid any excess of colors and give space to the content published by the users.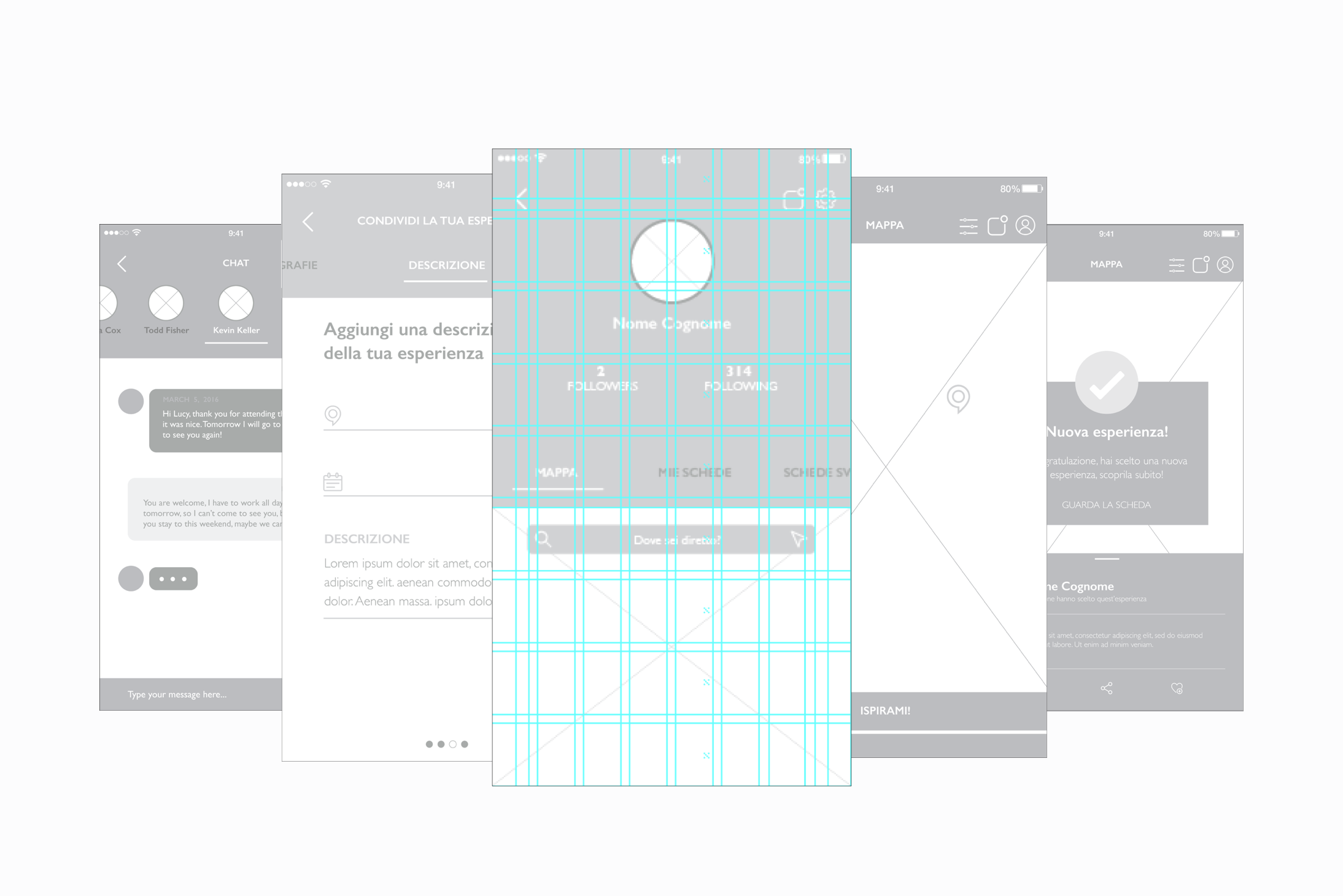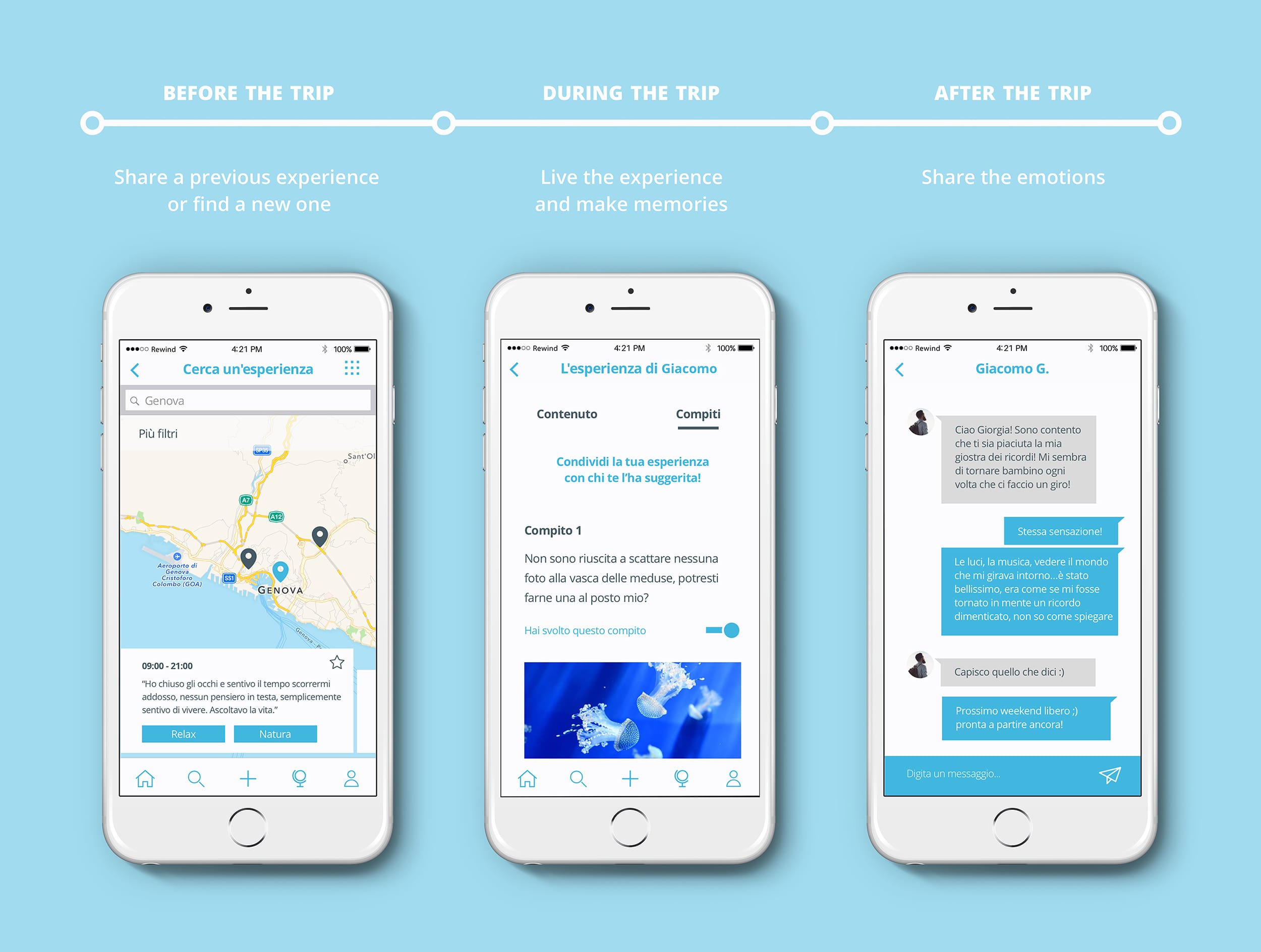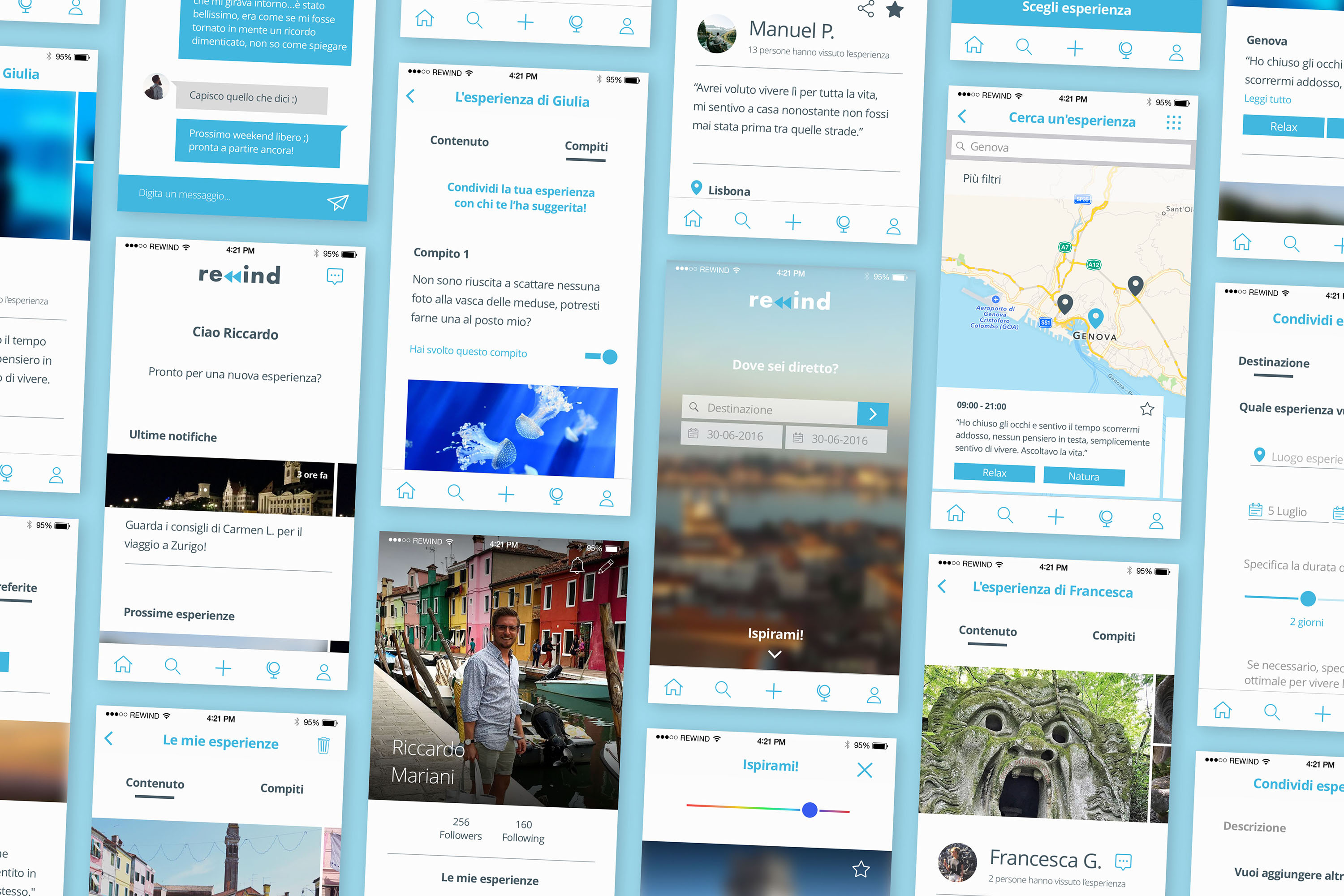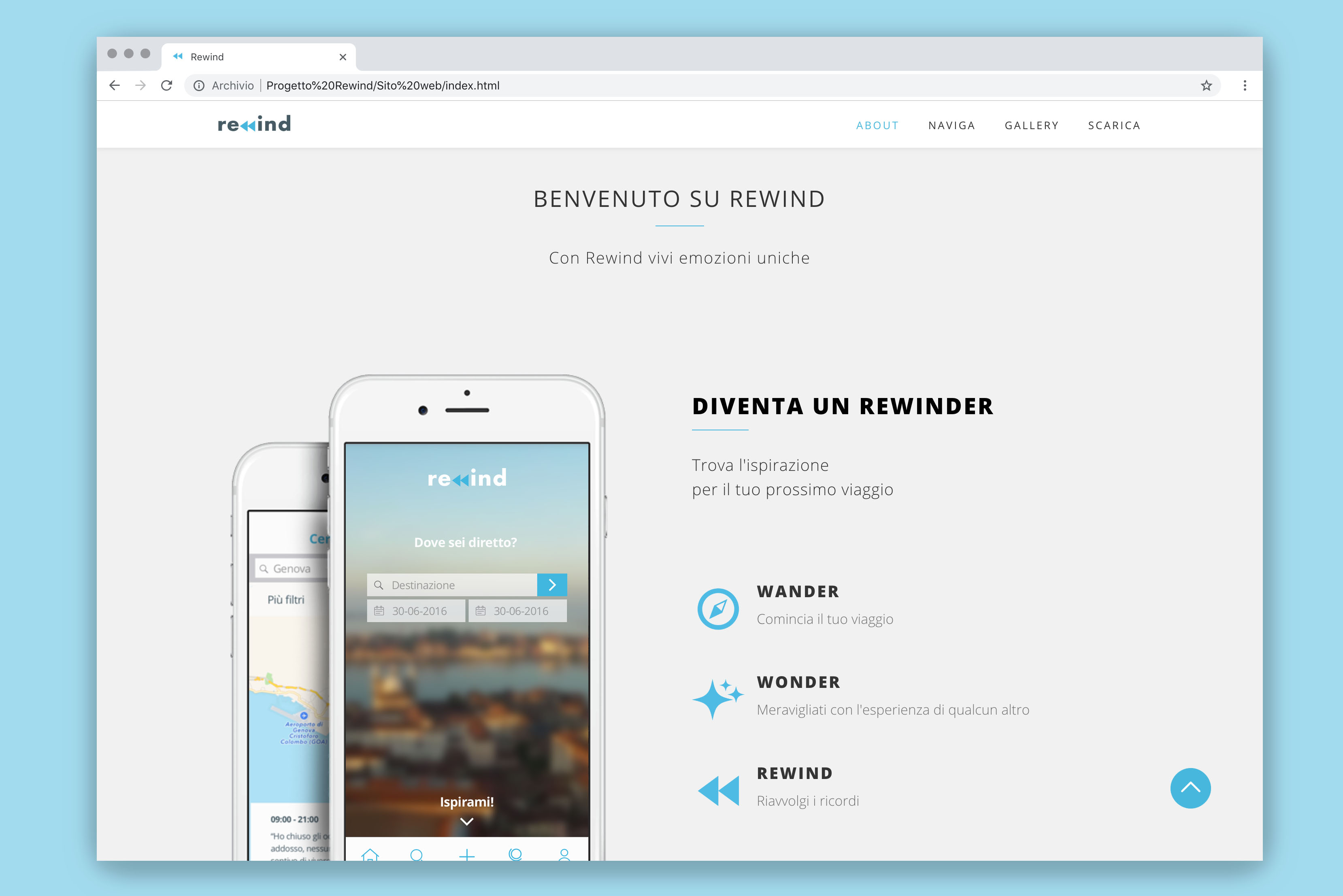 TEAM: Alessia Bissolotti, Valentina Bonura, Siyang Ling, Claudia Pazzaglia
YEAR: 2016